Scott Frykberg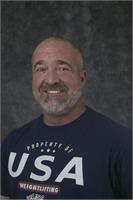 With a lengthy history in fitness including competitive swimming, mountain biking, boxing, CrossFit, hockey, skiing and weightlifting, I️ realize the importance of a solid foundation of strength and movement.
As a two time professional Muay Thai Champion in Hong Kong and China and a nationally ranked Masters Olympic lifter, I focus on accuracy and precision. I️ have had the privilege of training world class athletes in professional high altitude training camp in Big Bear Lake, CA, as well as many local athletes.
Holding a certification in Advanced Weight Lifting Strength and Conditioning, I️ bring the best of strength and performance to an athletic platform.
Scott Frykberg is currently not instructing any classes.